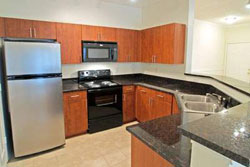 Selling your house?  Need to have it prepped before it goes on the market?  Need to have it cleaned after you move out?  CC Cleaning can help the process by ensuring either your house or your rental unit is clean and ready for the next tenant or owner!
As a renter, you are expected to have your apartment clean and move-in ready in order to get your damage deposit back.  We have been professionally cleaning apartments and other rental properties for over 10 years, and know all the things a landlord is looking for to meet their expectations for move out cleaning.
If you are a home owner in the Fargo-Moorhead area, and are planning on selling your house, we can help make your house appealing and fresh smelling for showing.  If your buying a house, and need to have it cleaned prior to moving in, we can help you with that too!
Contact CC Cleaning today for additional information on all of our professional move out cleanup services we provide for apartments and homes in the Fargo, ND and Moorhead, MN area!